Technology is rapidly changing nearly every aspect of our lives, including the way we shop. E-commerce was introduced as a concept in the late 1990s, but it's only become a dominant force over the past decade or so. Today, consumers are as likely to shop from the cell phone as they are in person. That evolution is shaking up not only retail businesses, but also the suppliers who distribute through retail stores.
---
A retailer may see that certain colors or themes are more appealing to consumers in Los Angeles, while an entirely different type of packaging works better in New England.
---
Packaging is one area that's seeing dramatic change. It's usually the last step before distribution, so it's a prime area to implement strategies for improved speed, customization, and efficiency.
Whether you package your products in house or work with a contract packaging partner, you're likely to see continued evolution in the retail channel in coming years. Below are a few of the top forces that are impacting consumer goods companies, especially when it comes to packaging and distribution. If you haven't developed strategies to manage these changes, you could soon find it even more challenging to compete for retail shelf space.
1. Speed of Delivery
For years, major retailers have been tightening their delivery expectations. It's not unusual for a major retailer to submit a purchase order with a delivery schedule of a week or even less. If you can't meet the deadline, you could have to accept discounted pay or you might even lose shelf space to competitors.
Retailers are tightening these schedules because they're facing competition not only from each other, but also from online platforms like Amazon. That means retailers have to cut costs and boost margins anyway they can. One way to do that is to delay delivery of inventory until the very last minute.
---
---
Expect these deadlines to get even tighter in the future. This is especially true as data plays a larger and larger role in retailer purchasing decisions. Retailers are already starting to customize and change their orders and packaging needs based on nearly real-time shopping data. That means they hold off on placing an order until they have the latest information.
The suppliers who can quickly customize their products and packaging and deliver on tight deadlines will be the ones who win more shelf space in the future. A contract packager can help you meet the challenge by warehousing your inventory and then making any adjustments necessary to fulfill your retailer's last-minute order.
2. Customization
Speed of delivery is a big consideration for retailers, but so too is customization capabilities. As we mentioned above, retailers are now relying on data more than ever to influence their purchasing decisions. Sales trends in stores can change from week to week, and those trends can change the next purchase order.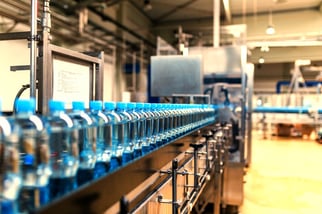 For example, a retailer may see that certain colors or themes are more appealing to consumers in Los Angeles, while an entirely different type of packaging works better in New England. What works well as an endcap in one store may work better with an island display in the middle of an aisle in another store.
Again, much of this need for customization is driven by e-commerce competition. Amazon can offer their customers thousands of products, so it's possible for a customer to find the perfect product for their unique needs.
Walmart can't house the same volume of products in every one of their stores. However, they can customize products based on regional or even local data and trends. Again, your ability to offer that high level of customization will influence your future success with major retailers.
3. Last-Minute Differentiation
The combination of tight delivery deadlines and customization has led to another development in packaging. It's last-minute differentiation, or the ability to make changes at the very final moment before distribution.
Last-minute differentiation can take many forms. It could be space that's left blank on packaging so it can be updated with promotional pricing at the last-minute. It can be a basic design with color variables that are added as the packaging is produced.
If you have last-minute differentiation capabilities, it becomes much easier to meet your retailer's customization and delivery schedule demands. Of course, one of the best ways to achieve this is by working with an experienced and knowledgeable contract packaging partner. They can use their engineering, tooling, and design capabilities to help you fully maximize the retail opportunity.