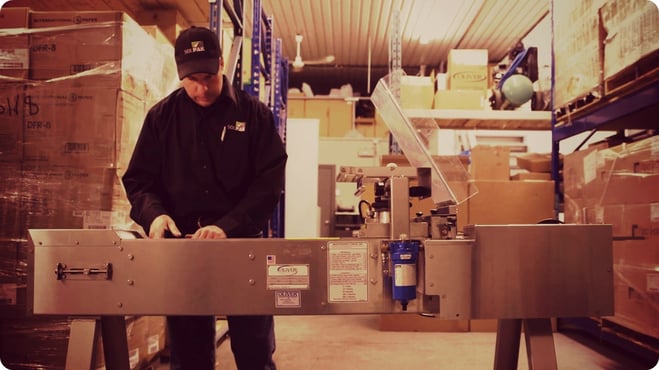 Every successful industrial company understands the value of a skilled and experienced engineer. You probably employ engineers in a number of different capacities. You may have engineers involved in areas including product design, project management, and supply chain, to name a few.
But do you have engineers involved in your packaging process? There's no doubt that packaging is an important piece of the puzzle. After all, whether you're shipping products to customers or shipping parts to your own job sites, quality is the key to a successful outcome. Quality defects lead to delays and costly rework. The right packaging can minimize that risk.
---
Sometimes there's no greater asset than experience.
---
Still, many industrial companies don't associate packaging with engineering. They may think that standard package design is suitable for their needs. Or they may think that any industrial packaging company can achieve their objectives.
That may be true in some cases. Very often, though, industrial parts and products have a unique set of needs. Standard or generic packaging may not fully address potential risks. A custom engineered solution might protect quality better or even reduce costs.
If you haven't considered working with a packaging engineer for your industrial product, now may be the time to do so. Here are a few reasons why an industrial packaging engineer could positively impact your packaging, shipping, and your bottom line.
1. They examine your packaging process with a fresh eye and bring ideas that you may not have considered.
Perhaps one of the most important reasons to work with industrial packaging engineers is the depth of knowledge they bring to your project. You and your team are likely considered to be experts in your niche. Your customers rely on you to bring insightful ideas and solutions. The same is true of your packaging engineers.
They can analyze your entire packaging process and identify new areas for improvement. They also may uncover previously unknown risks and recommend solutions for protecting against those threats.
Often, industrial packaging engineers bring fresh ideas that can revolutionize much more than your packaging. For example, if you send regular shipments back and forth between locations, the engineer may recommend a custom rotable packaging solution, which could reduce your labor and material costs.

2. You leverage the engineer's experience and resources.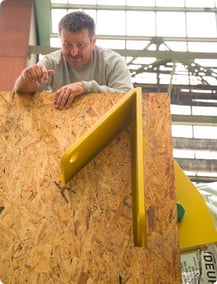 Sometimes there's no greater asset than experience. One of the most valuable aspects of working with an industrial packaging engineer is that they spend all their time solving industrial packaging problems. No matter what your challenge or goal may be, they've likely seen it before, so they can quickly offer a solution that you otherwise may have never found.
You also get to leverage the engineer's resources. For example, at Deufol, we have our own in-house tooling shop to support the recommendations of our packaging engineers. If our engineers custom design a package or process that needs unique machinery, we simply build the equipment in our facility. It would be hard to duplicate that kind of service without working with a packaging engineer.
3. They can bring greater efficiency to your entire process.
The benefits of industrial packaging engineers often spread far beyond just packaging. They may recommend solutions that improve your entire packaging and shipping processes, reducing costs and labor and boosting profitability.
For example, if your goal is not only to protect product quality, but also to reduce per-unit cost of packaging production, your engineer may design a semi-automated system that requires less labor. Or perhaps you want to reduce material costs. Your packaging engineer could custom design a package that eliminates the need for protective dunnage.
A packaging engineer could also take an even more comprehensive view and make recommendations that impact the receiving end as well. For example, your engineer may design a package and process that makes it easier for workers on the receiving end to unpack and identify their parts. Or he or she may recommend software that helps you better track parts as they flow through your process.
While packaging engineers may be hired to design packaging, they often have a much broader impact. Your engineer could recommend solutions that not only improve your packaging, but also cut costs, reduce labor needs, improve transparency, and more. If you've been thinking about addressing issues or improvements in your packaging, start with a consultation with a packaging engineer.