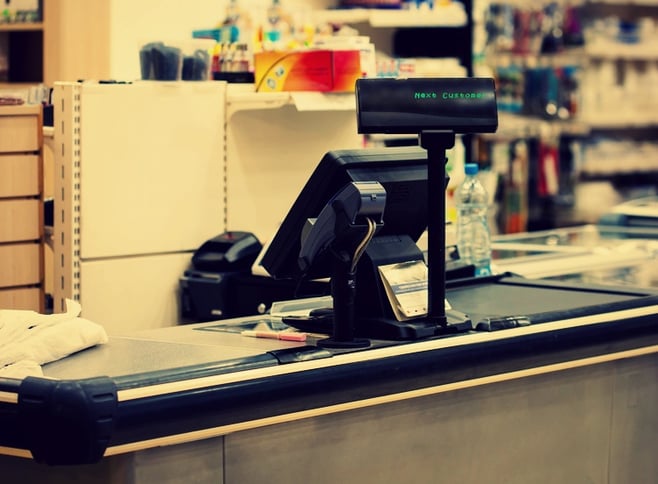 So you've decided that contract packaging could be the solution to your retail challenges. That could be a wise decision. In their pursuit of reduced inventory, major retailers are putting their suppliers under increasing pressure to deliver on tight schedules. If you distribute through large retailers, you've probably felt this pressure firsthand.
A contract packaging agreement with a third-party packaging and distribution partner can be an innovative and effective solution to the problem. Your packager stores your inventory in their facility. When a retailer places an order, the packager pulls the inventory from the shelves and quickly packs it and ships to the retailer locations.
---
Costco could give you an endcap opportunity, but only if you create custom packaging on short notice.
The benefits of a contract packaging service are clear. You eliminate time from the distribution process by keeping your inventory on-hand in your packager's facility. They can produce packaging specific to the retailer's requests and ship your products within a day, possibly in hours. At the same time, you eliminate the need to store excess inventory in your building.
Of course, a contract packaging arrangement is only as effective as the packager's ability to meet your needs. A packaging partner should be able to pull inventory and quickly get it out the door to your retailer's locations. It should have the tools to provide you with transparency and status updates. And if your retailer requests unique packaging, your packager needs to be able to implement those design changes on the fly.
How can you be confident that your contract packager is capable of meeting your needs? The best strategy is to do your due diligence and ask tough questions. Below are a few questions you should ask any potential contract packaging partner. If they can't provide detailed answers, you may want explore other options.
1. How much experience do you have working with my retailers?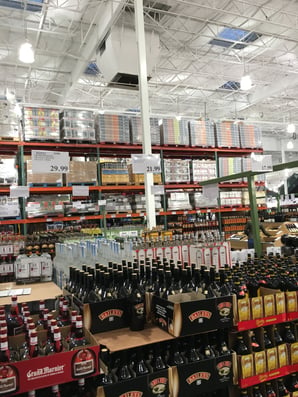 Experience is important, but you want experience that is specific to your needs and your retailers. Nearly all major retailers try to delay inventory delivery until the absolute last minute. However, they don't all do it the same way. Walmart's process for placing purchase orders could be different from Target's or Costco's.
Look for a contract packager who has experience with your retailer. That way, the contract packager will know what kind of timelines the retailer expects or what custom packaging changes the retailer may request. That experience and familiarity should help the packager plan accordingly.
If your potential packaging partner doesn't have experience with your specific retailer, they could still be a good fit if they have extensive experience with similar retailers. For instance, a packager who has shipped a high volume of shipments to Walmart would likely be capable of fulfilling orders for similar retailers.
2. How much of my inventory can you warehouse?
The whole point of using a contract packaging service is to have the inventory readily available to ship on a tight deadline. The only way to accomplish that goal is to have the inventory warehoused in the packaging location. That eliminates the delay of shipping inventory between locations or waiting on product to arrive from an overseas manufacturing facility.
Also ask the packaging company how long they will leave your inventory unpackaged. Some packagers may warehouse your inventory, but they may opt to package it in your standard packaging as soon as the product arrives. They then warehouse the packaged goods so everything is ready to ship when an order comes in.
---
---
Of course, there's an obvious problem with that approach. If your retailer wants unique packaging or variations of products bundled together, the standard packaging may not work. Your packager may have used unnecessary time, labor, and materials by packaging upfront. Ideally, you want a packager who will warehouse your unpackaged inventory until the very last minute.
It's important that your packaging partner have the square footage and shelf space to warehouse the highest ends of your inventory range. If your volume is seasonal or fluctuates throughout the year, make sure the packager can handle increases in inventory. Also, ask about growth and scalability as your distribution grows in the future.
3. How quickly can you implement packaging design changes and variations?
The opportunity to distribute through a major retailer is a double-edged sword for many consumer manufacturers. That's especially true when it comes to in-store marketing and promotion. On one hand, more shelf space usually leads to more sales. On the other hand, you may have to meet some tough challenges to gain that extra shelf space.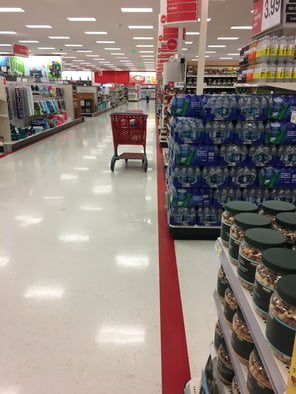 For example, Target may want you to alter your packaging at the last minute to align with their in-store holiday promotions. Walmart could ask you to change your packaging designs to be more specific to regional marketing efforts. Costco could give you an endcap opportunity, but only if you create custom packaging on short notice.
These kinds of demands happen all the time in the retail world. If you can't meet these requests, you could miss out on increased shelf space or promotional opportunities. If you agree to the packaging changes but fail to deliver on time, you could be forced to make price concessions that could put pressure on your margins.
Ask potential packagers about how they deal with last-minute packaging design changes. Can they quickly alter the design? Do the have the capability to produce new equipment if needed? How much notice do they need to change a package's colors, size, or other design elements?
At Deufol, we have an in-house tooling shop. That allows us to quickly produce any component or equipment needed to create a package. If your retailer wants a change on short notice, we do what's necessary to implement the change so you can take advantage of the opportunity. You should expect the same capabilities from any potential contract packaging partner.
4. What tools can you offer to provide real-time transparency and status updates?
Retailers like certainty and predictability from their suppliers. If you can show your retail customers that you are reliable, you could strengthen the relationship and win more shelf space. Your contract packager should work as your partner to help be a dependable retail supplier.
One way your packager can help is by providing real-time transparency into the packaging and distribution process. For example, at Deufol, we use software to track inventory as it moves from the warehouse to packaging and, ultimately, to the the retail locations.
You can view that process in real time through an online portal and see where your inventory is at any given moment. That information helps you provide status updates and ETAs to your retailer, which should help them gain trust in you. That trust could make you a favored supplier and gain you increased opportunity.
Contract packaging can be an effective strategy to make the most out of your retail opportunity. But you have to work with a packaging partner who can get the job done. Ask good questions and make sure a potential partner has detailed, documented processes in place. With the right packaging partner by your side, retail distribution could fuel your business's growth.