The verdict is in on the supply chain labor pool, and it's not good. If you're in leadership at a manufacturing or industrial company, you probably know the story well without even looking at the numbers. There simply isn't enough skilled, talented, and qualified supply chain talent to meet demand.
According to Deloitte's third annual supply chain study, published in 2015, only 38 percent of respondents from manufacturing and industrial businesses said that they were
"very or extremely confident" that their supply chain organization had the competencies required to achieve their goals.
A study from the Material Handling Industry found that the logistics arm of global supply chain will have 1.4 million jobs that need to be filled by 2018. That number doesn't include openings created by the retirement of older workers. Similar labor shortages are prevalent in trucking, warehouse, and virtually every segment of supply chain.
---
Refocus your recruitment efforts,
implement time-saving technology, and consider working with a trusted supply chain partner.
---
Supply chain plays a critical role in your business. An efficient supply chain can give you a sustainable and persistent advantage over the competition. An inefficient, unreliable supply chain can cripple your ability to deliver to your customers and compete in your market.
What's the solution? The good news is that nearly every company faces the same challenge. If you're able to develop creative supply chain solutions, you may put yourself ahead of your competitors.
Below are three innovative ways that manufacturers and industrial companies are filling the gaps in their supply chains. Do you have a plan to deal with the supply chain talent gap today and in the coming years? If not, now may be the time to take action.
1. Focus your recruiting efforts
You likely have a recruiting function that is managed by human resources or perhaps even by an outside partner. But do you have a specialized recruiting plan that specifically targets supply chain?
One of the most effective ways to meet future labor shortages is to fill your pipeline with talented prospects today. For instance, you could become more active in the supply chain educational community. Offer to speak at area colleges about manufacturing and the opportunities in supply chain. Give local trade schools or even high schools the opportunity to tour your supply chain facilities as part of a career-focused field trip.
You can take your efforts in the academic world a step further by creating a supply chain internship program. Let students rotate through supply chain functions for a summer or a semester. Then, when they graduate, you may be top-of-mind for them as they transition into their careers.
Another group that may be underserved is women. A Deloitte study on women in manufacturing found that women represent 47 percent of the workforce but only 27 percent of the manufacturing labor pool. There are many reasons for that, ranging from the stigma that manufacturing is a male-dominated field to the fact that other industries, like retail, healthcare, and consumer products, do a better job of recruiting women.
In the study, though, women who work in manufacturing companies said that younger women may be more inclined to choose manufacturing and supply chain as a career if they were more aware of the potential career opportunities. That starts in the educational system, but also with new female employees who may not be aware of the various career paths available in your supply chain organization.
Finally, give your supply chain recruiting effort a robust social media presence. Create separate Facebook, LinkedIn, and Twitter accounts specifically for recruiting supply chain talent. Be active on social media and connect with potential new hires who work in competing companies. The best way to attract new talent is to proactively make connections and get the word out about your openings.
2. Embrace technology
Recruitment is one way to deal with a talent shortage. Another is to simply reduce the need for labor. Technology can help you do that. You've no doubt seen firsthand how technology has boosted efficiency in the manufacturing world in recent years. Those same gains can be had in your supply chain too.
For instance, barcode scanning technology gives you the ability to track each package and product through every step of the chain, giving you full transparency. Your team members can get the info they need with a few clicks on a tablet or computer, eliminating time wasted tracking down shipments or parts. Those time savings can add up quickly.
Other forms of technology you can implement right now include GPS tracking and photo documentation. Both help ensure quality and deliverability, but also reduce labor needs. GPS tracks location, but also things like air pressure, temperature, and even package vibration. Your team will likely know the condition of a part before they even open a box, reducing inspection time.
---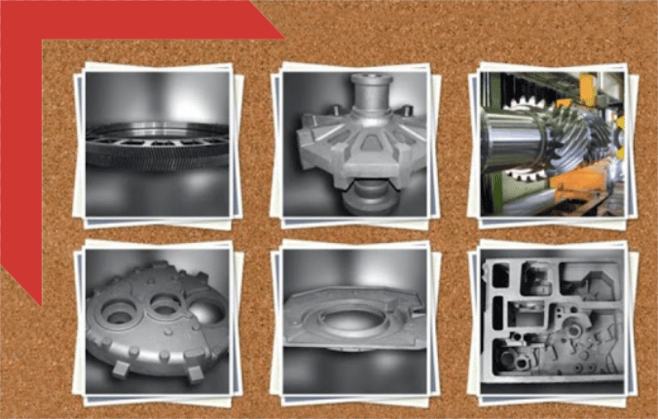 (PhotoDoc: Protection from Industrial Packing Delays, Damage & Claims)
---
Photo documentation software captures images of every part included in a package. Again, that eliminates the need for workers to sift through parts and materials to manually count items. They can quickly pull up an image of everything included in a container.
These time savings may seem small, but when they're compounded across your entire chain, they add up quickly. The aggregate savings may reduce your need for labor and eliminate some or all of your supply chain shortage.
3. Outsource to a trusted partner
Finally, consider working with a supply chain specialist. Why make supply chain labor your problem? After all, your job is to produce quality products for your customers, not spearhead a global search for supply chain talent.
Instead, consider working with a partner who has the resources, experience, and talent to fulfill your supply chain needs. They may have qualified specialists who can act as your supply chain eyes and ears on the ground for your overseas vendors. Or they may be able to implement a global vendor hub to process shipments and ensure quality.
Your supply chain partner could handle everything from vendor management to logistics to warehousing and more. You leverage their talent and capabilities, so you can focus on what you do best.
The supply chain labor shortage is very real, but it is also very solvable. Refocus your recruitment efforts, implement time-saving technology, and consider working with a trusted supply chain partner. That's a winning formula for overcoming your talent shortage challenges.