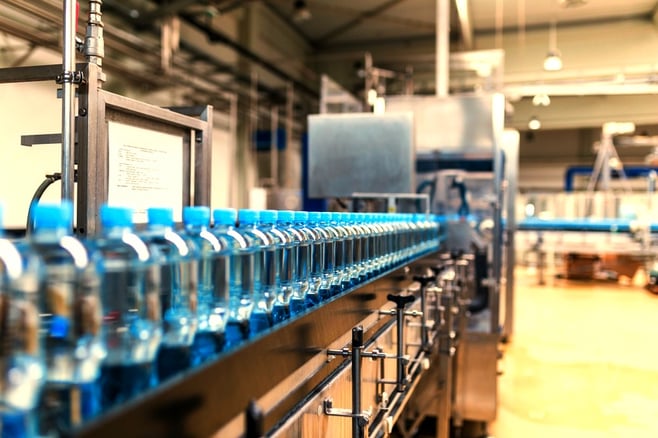 If you sell or distribute to large retailers, you already know the challenges of inventory postponement. One of your biggest retailers places a sizable order and they want it turned around fast. In fact, they want it in only a couple days. Not only that, but they may want the order to consist of different types of packaging based on display preferences or geographical sales data.
Now you have a few days to pull the inventory, package it according to the retailer's specifications, and distribute it to the retailer's stores or distribution facilities. How do you meet that challenge?
---
Automated packaging can help you reduce
turnaround times and stay flexible enough
to meet tight retailer demands.
---
This challenge is nothing new, but it has become increasingly intense for many manufacturers and distributors. It comes from the retail world's desire to maximize inventory postponement. That is, they don't want to receive inventory until the latest possible moment. That eliminates their need to warehouse excess inventory and it gives them the ability to customize their orders to leverage their most recent sales data.
Of course, what works well for retailers may create problems for you. If a retailer wants a large order broken up into several different package designs and it needs the order delivered within days, you and your team could find yourselves in a difficult position. If you can't deliver on the retailer's order, you could lose valuable shelf space.
Fortunately, there's a solution available that can help you meet your retail customers' inventory postponement goals without creating chaos in your distribution center. It's called contract packaging automation. It's a service that Deufol has been developing and refining for more than 20 years, and it could be just what you need to gain shelf space with your top retail customers.
What is Contract Packaging Automation?
As the name suggests, contract packaging automation is the process of automating elements of your packaging and distribution process so you can operate with expedited turnaround times and increased flexibility. An automated packaging solution lets you meet even the toughest inventory postponement demands without creating process bottlenecks or straining your resources.
Contract packaging automation can take shape in a variety of forms. For example, you can implement automated assembly lines that are able to quickly produce packaging in a broad range of shapes, sizes, and styles. That allows you to package more product in less time, and it frees up your team to focus on other tasks.
Software can also play an important role in packaging automation. For example, inventory tracking software can be used to give your team real-time insight into your current inventory. You can then quickly pull those items that can be used to fill the order and then queue production for outstanding items.
Production status software can help you maintain control over the process. Your team can use scannable barcodes to track items as they move through the production and packaging process. If there's a bottleneck or other delay, you see it in real time, allowing you to take quick action to stay on schedule.
Every automation system is unique. Yours should be based on your company's needs and objectives. Your packaging automation solution could include these elements and more depending on your goals and challenges.

How to Find an Automation Partner
The first step in implementing an automated contract packaging system is to find the right partner for your needs. There are thousands of packaging companies, but few of them have the experiences, resources, and knowledge necessary to implement a custom automated contract packaging solution.
Take a close look at the packaging company's experience. Have they worked with companies in your industry before? Have they packaged for distribution to your retail customers? How knowledgeable are they about your products, distribution chain, and unique challenges?
Also look at the company's resources. They'll need to have the brainpower necessary to design and develop your solution. That usually means having a skilled and experienced team of automation engineers.
They'll also need the resources to implement solutions. That could mean using a custom machining department to build your automation equipment. They may need an in-house IT department to recommend and implement software. Or you may even want a partner who can run the entire process in their facility, which may require warehouse space and logistics resources.
Automated packaging can help you reduce turnaround times and stay flexible enough to meet tight retailer demands. But you have to use the right packaging partner. Do your due diligence and ask good questions to find the right partner for your needs.