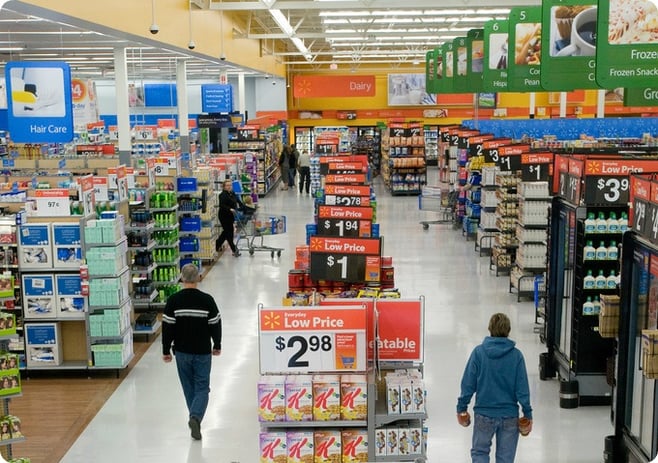 The promo display is a hot-ticket item for any consumer company that sells to big-box retailers. Whether it's an end cap, a standalone island, or popup display in the aisle, a promo display can help you gain share, win new buyers, and boost sales.
Major retailers understand the value of unique promo displays, which is why they let their vendors compete for the limited space available. Promo displays may be an important part of your distribution and marketing strategy, but they can also be costly. You may have to offer substantial discounts to the retailer or even pay outright for the space.
---
For example, the code could tell you exactly when someone buys a product, at which store, and even from which location within the display.
---
Given your investment in a promo display strategy, you want to be able to quantify your results and track your return. Unfortunately, for many reasons, it can be challenging to get accurate data from promotional sales. That makes it difficult to assess whether your investment was a good one.
It doesn't have to be this way, though. At Deufol, we've used our experience with consumer companies to develop strategies that provide greater transparency and more accurate data into promotional displays. That helps the consumer company make more informed decisions about how and when to invest in a promotional display strategy.
The Promotional Display Challenge
Assume that you've decided to invest in a promotional display in some of your biggest retailer's stores. You have a display designed to attract attention and meet the retailer's specifications. You package your products and the display components and ship them to the stores.
Then what? Presumably, the workers at the stores will set up the display properly, stock it with inventory, and place the display in the correct location. But how do you know that's what will happen?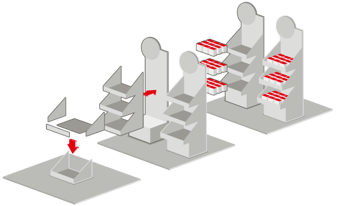 Many consumer companies send representatives out to the stores to check that the displays are set up and stocked properly. That's one option, but that may not be an effective use of resources. More importantly, while a representative or secret shopper can check that a display is set up properly, they can't track sales at all times and provide actionable data.
Another possible solution is coming up with a unique SKU for the promotional display. That way, you'd get high-level data about sales numbers based on the scans of that SKU.
However, this presents its own challenges. First, there's no guarantee that the store workers will stock the promo SKU in the promo display, especially if there's no difference in the packaging. That means you could have the promo SKU mixed in with your display and your on-shelf product.
Also, even having a unique SKU doesn't provide much data besides sales volume. Depending on the retailer, you may be able to get some data about which store the sales came from. But that's likely the extent of the available information.
In an ideal world, you'd have not only data about sales numbers, but also about where the product was pulled from on the display, which display designs work best, which locations within the store work best, and much more.
How Gift Card Data Solves Display the Display Tracking Challenge
At Deufol, we've worked with many consumer companies over the years to assist them with packaging, distribution, logistics, and more. Over that time, we've seen firsthand the challenges that exist with promo displays and we've worked to develop a solution.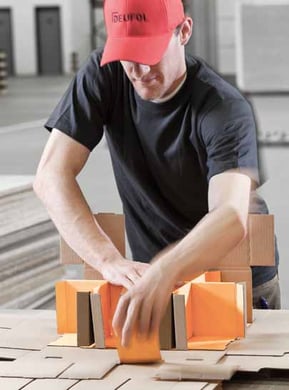 Our experience with one of the world's largest consumer electronics companies that led us to a create an exciting strategy. We were helping the company package and distribute their gift cards, which were automatically activated in the scanning process at the retail locations.
When the SKU was scanned, the card was activated and the company got instant, real-time data about the card's purchase. They could see everything from the time and location of the sale to the amount of the card to even the type of display that the card was purchased from.
This data was provided by the unique embedded activation code for each item. That data was then mapped to a broader display parent code. The electronics company could then access that data to see how each display and individual product was performing.
We developed a solution in which a similar code could be used with products other than gift cards. Obviously a physical product doesn't have to be activated like a gift card does. But the same idea of an embedded code could be used in promo display products to provide transparency into product sales.
For example, the code could tell you exactly when someone buys a product, at which store, and even from which location within the display. You could use that information to develop a heat map to determine where the most sales come from. That could then influence your future display designs and even decisions about where to buy display space.
Implementing this kind of solution requires innovative thinking by both the consumer company and the retailer. However, it could provide valuable data that could substantially boost ROI. It also requires a partner who can produce the packaging, the display, and provide the technology. If you're interested in how you may be able to get better data out of your promo displays, let's talk about it. We welcome the opportunity to connect with you.