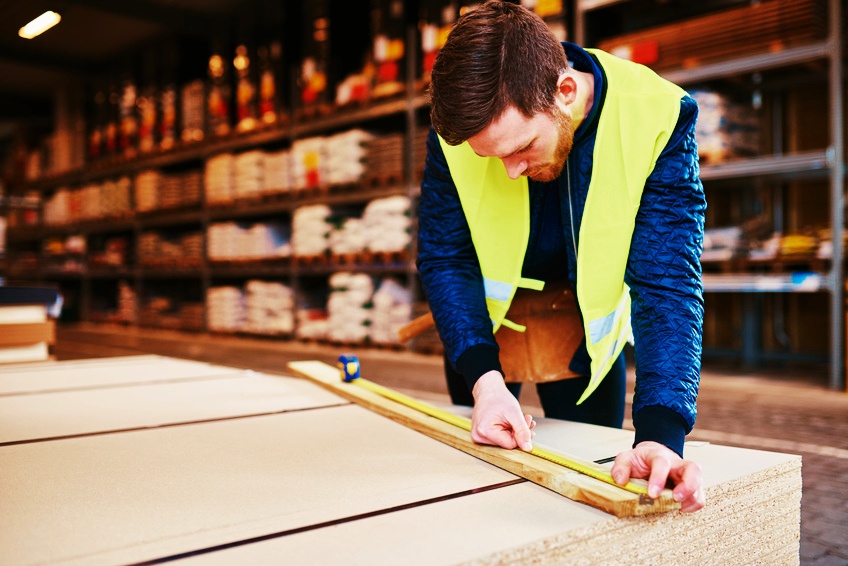 A purchase order from a major retailer can often be a case of good news, bad news. The good news is obvious. An order from a large retailer can mean a boost in cash flow and the opportunity to distribute your products to a mass audience. Shelf space at a retailer like Walmart, Target, or Costco can revolutionize your business.
The bad news is that the retailer's order may come with some tough demands. For example, they may want the order delivered to multiple locations around the country in a week or less. They may want you to split the order between a few different variations of products and packaging. They may even want custom packaging to appeal to specific regions or to tie into their own marketing campaigns.
If you don't meet the retailer's requirements, there could be nasty consequences. You might be forced to take a discount on the inventory. Or you could lose shelf space to competitors. However, if you can fulfill orders and meet expectations on a regular basis, you could increase your shelf space and strengthen your relationship with the retailer.
How do you fulfill your retailer's orders consistently so you can maximize the opportunity? Below are a few tips. At Deufol, we've helped numerous consumer goods companies become reliable retail suppliers, under even the tightest and most challenging demands. Here are some of the key pieces of wisdom we've learned from years of retail packaging and distribution:
1. Warehouse your unpackaged inventory at the packager's location.
More and more retailers are moving to the idea of reduced inventory. That is, they don't want to receive your inventory until the very last minute possible. That means they may not place the order until a week or less before they need the product. Also, the order is unlikely to be the same each time. You may not know what combination of products and packages the retailer will want until the order arrives.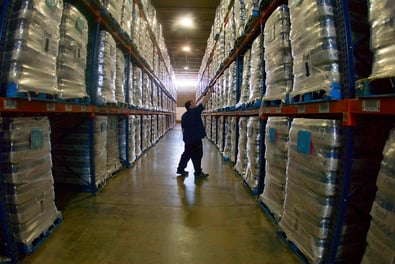 Of course, this can be problematic if you're waiting on product to arrive from an overseas manufacturer or if you have to wait for packaging to arrive. An effective solution is to simply store your inventory at your packaging partner's location. Warehouse inventory in their facility. Then, when the purchase order arrives, they simply pull the product, package it, and load it on the truck for distribution.
The key is that the packager warehouse your inventory in an unpackaged state for as long as possible. That way, the packager can pull the inventory and bundle and package it to align with your retailer's custom selection.
This setup works well because it can cut days off the delivery schedule. There's no delay waiting for product or packaging to be shipped between facilities. It also means you don't have to store the inventory in your facility.
2. Design your packaging for last-minute differentiation.
While your retailer may request specific variations to your packaging based on marketing efforts, sales data, pricing, or more, you may be able to reasonably expect which areas of the packaging could be customized. If so, you may be able to use a process known as last-minute differentiation.
For example, assume that most of your packaging design is standard and is always used. However, one section of the packaging can be customized to include promotional pricing or unique marketing information.
If so, your packager could produce the packaging in such a way that only the customizable areas are left blank. Then, when the order comes in, that section can be quickly finished.
This allows you to meet your retailer's needs for customization without losing time or missing the deadline. A packager who is experienced with retail distribution should be able to design a process that allows for quick customization and differentiation.
3. Use software to track progress in real time.
Retailers love suppliers who are consistent and reliable. If you can meet their demands and deadlines, you'll have a great chance of winning more shelf space in the future. One way to become reliable to is to provide transparency and excellent communication.
Technology could be the solution. For example, at Deufol, we use software that provides real-time status updates on all contract packaging work. You can see when your inventory is pulled, when it is packed, and track the distribution to the stores. You can also give your retailer access to the information. You stay fully informed and you develop trust with the retailer.
4. Work with a contract packaging partner.
The best way to implement all these strategies and more is to work with an experienced contract packaging partner. Find a packager who has experience with your retail partners and who understands their demands. Also, look for a partner who has plenty of warehousing space and who can help you design an efficient packaging and distribution process.
The best way to get started is to schedule a conversation with a skilled, knowledgeable packaging firm. Ask good questions and look for someone with a consultative approach. With the right partner, you can take full advantage of your retail opportunity.