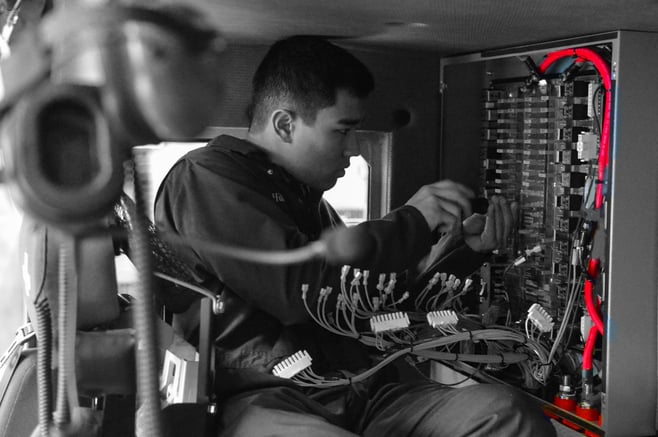 A packaging automation project comes with big investment, but it can also bring big returns. You may need to invest significant capital, time, and effort to implement your automated line. However, the payoff is reduced labor costs, improved quality and consistency, and higher margins.
Of course, anytime you increase your reliance on technology, you also increase your exposure to a very real risk: malfunction and downtime. When you use a fully-automated or even semi-automated process, downtime is your worst enemy. It drains efficiency, costs money, and suppresses the ROI of your automation project.
Too often, companies take a reactive approach to downtime. They don't consider risks until after the risk becomes a reality, at which point their only option is to resolve the issue as soon as possible. The more effective approach is to anticipate issues and malfunctions before they happen and reduce their likelihood with a formal, consistent preventive maintenance program.
The Power of Preventive Maintenance
Preventive maintenance comes with its own set of costs. You have to invest time and money into things like training, equipment upkeep, parts, tools, and more. The costs associated with preventive maintenance often prevent companies from implementing a prevention strategy.
However, the costs of preventive maintenance pale in comparison to the cost of not doing it. A study from Jones Lang Lasalle found that preventive maintenance produces a whopping 545 percent return on investment. The study analyzed various types of equipment used in construction and manufacturing industries and then applied costs for maintenance and repairs over the equipment's usable lifespan.
---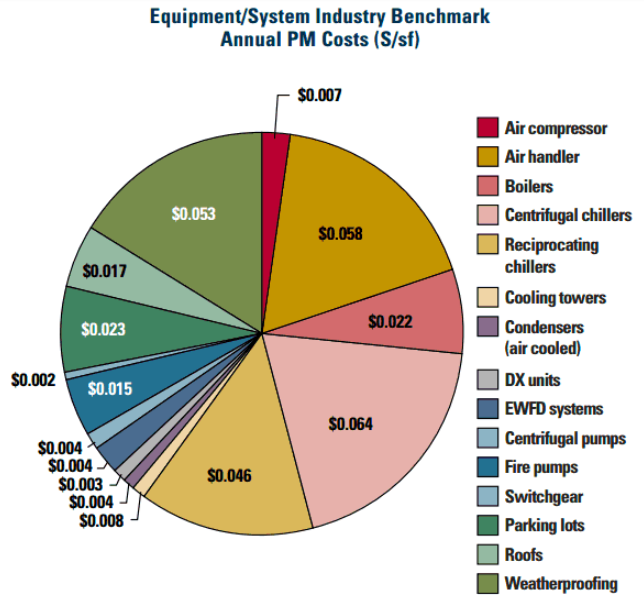 ---
For example, the study found that an air compressor that received regular annual preventive maintenance would have to be repaired once every four years at a cost of $944 per incident. It would also need to be replaced once over a 20-year period, with a replacement cost of $32,900.
Without preventive maintenance, the unit would need a repair every three years and would have to be replaced twice in the 20-year period. Over that span, a preventive maintenance plan would generate repair and replacement costs of $37,620. Costs over the same period would exceed $71,000 without preventive maintenance.
Obviously, costs and returns vary by industry and by pieces of equipment. However, preventive maintenance should generate powerful returns for any company. At Deufol, we've used cross-functional teams to perform analysis and preventive maintenance on our automated packaging systems. Those projects have increased our average uptime from 60 percent to more than 85 percent. There's no denying the power of preventive maintenance.
An Effective Preventive Maintenance Roadmap
Consistency is key when it comes to preventive maintenance. The only way preventive maintenance really works is if you do it before problems arise, and the only way to do that is to be proactive with your prevention plans.
A formal, written preventive maintenance strategy can help you stay consistent. One element you may want to include in your strategy is a failure mode effects analysis (FMEA). An FMEA evaluates all the possible ways in which a particular task or station might fail. It then analyzes the consequences of each possible failure.
For instance, if you conduct a station-by-station FMEA of your automated process, you might learn that it's possible in one area for a drill bit to break. The consequences could be downtime, damaged products, and more.
The FMEA would lead you to take steps to minimize the consequences of that failure. You could keep replacement drill parts on hand. You could better train the drill operator or use a sufficient amount of oil or lubricant to reduces the odds of breakage.
At Deufol, we conduct FMEA on all our automated systems, both in the design phase and after implementation. That helps us anticipate risks and take steps to minimize the costs and consequences.
Automation can help you reduce per unit costs and boost your bottom line. However, the only way to maximize automation ROI is to minimize risks and malfunctions. The more uptime you get from your automated process, the more positive impact you'll see in your quality and your margins. Maximize your ROI today by developing and implementing a preventive maintenance strategy.